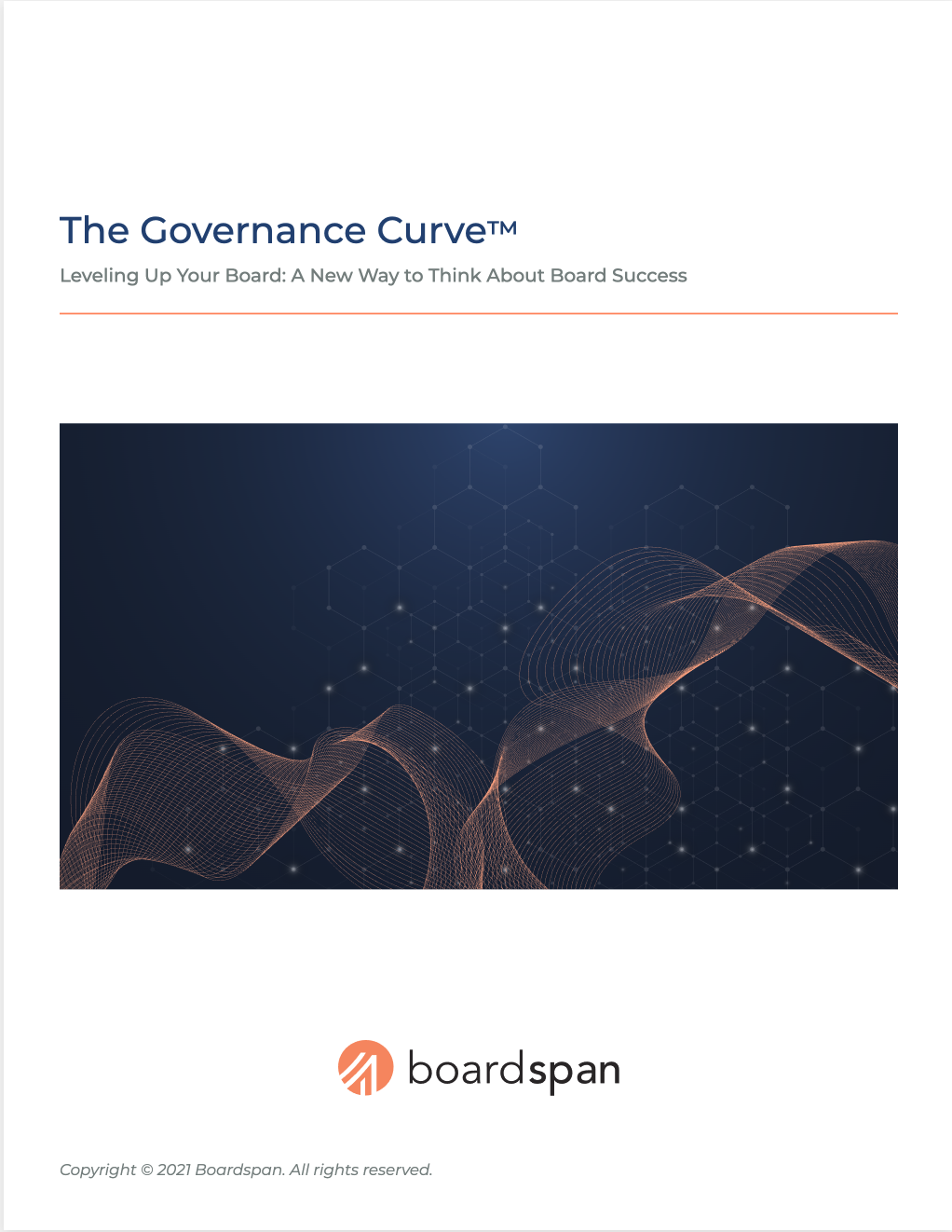 eBook
The Governance Curve™
A New Way to Think About Board Success
How do you move up the Curve?
Every board has the ability to go from simply checking the procedural boxes to achieving real breakthroughs in performance. It's about building the right governance foundation so that every next step moves you closer to the top.
In this ebook, you'll learn how to:
Build that foundation by establishing oversight and accountability
Widen your scope to focus on higher-value initiatives and long-term goals
Move into the realm of innovation and positive disruption that has maximum strategic impact
Download your copy today to get started on your journey up and to the right.