Find out how the library is organized
THE BOARDSPAN LIBRARY
The Boardspan staff reviews and selects the most informative articles from business news sources, including: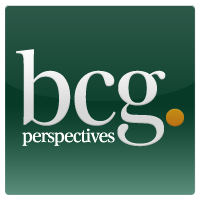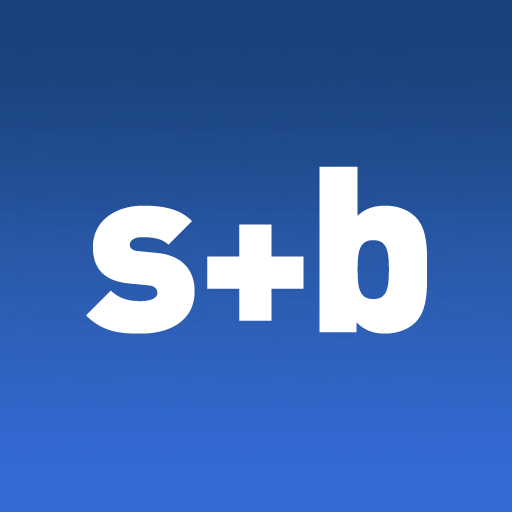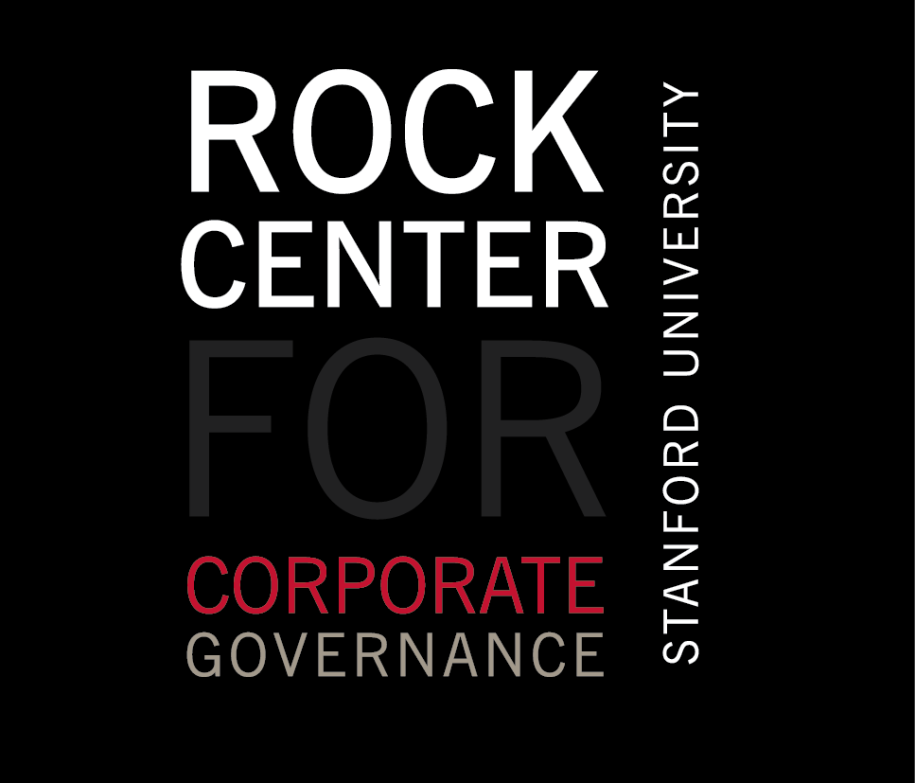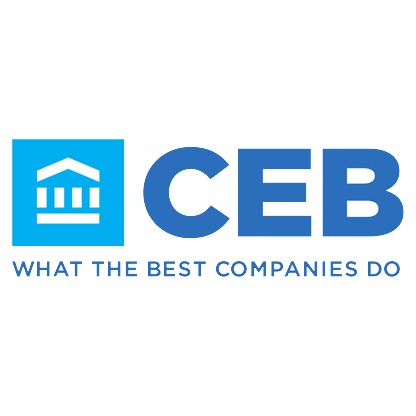 We categorize articles to make them easier for you to find.
Who should sit on your board and what they should bring to the table.
×
Provocative pieces for forward thinking boards and executives.
×
How the best boards are managed and how they contribute to others.
×
How culture affects the board room and the entire organization.
×
Boardspan's perspectives on what's happening around the table.
×
Creating, growing, and being part of a highly functional team.
×
Policies and processes to help board members fulfill core requirements.
×
How leaders at the board and executive level influence others.
×
What board members need to know about reducing risk.
×
Critical information about evaluating and compensating the executive team.
×
Addressing the board's role around cyber security challenges.
×
Boardspan's rotating recommendations for timely and relevant reading.
×
10 Hot Topics In the 2020 Boardroom

With complexity, uncertainty, and rapid change dominating the business landscape, the expectations placed on boards are shifting, and fast. Put simply, board members are expected to do more, do it better, and take greater accountability than ever before. Boardspan's Top 10 list calls out the issues that most boards will be tackling in 2020. Don't be surprised if your colleagues raise these topics — and if they don't, maybe you should.
1. Stopping Scandals Before They Happen
Boards have long recognized a responsibility to set the tone from the top. The expectations for values-driven leadership keep growing as society holds corporations and their leaders to higher standards. Last year the CEOs of McDonald's and REI as well as a top executive at BlackRock were among those forced out over inappropriate relationships. Employees at Google held rowdy protests when they learned the company turned a blind eye to sexual harassment by senior executives. WeWork lost billions in paper value and nearly collapsed when the rogue behaviors of its CEO were revealed.
Boards are more focused than ever on how to create cultures of integrity, inclusion, and transparency. Every action communicates something: from the selection of a new director to the board's interactions with management to engagement with investors or employees. The best boards are intentional about all of their activities and show respect but not deference. They find the gumption to have difficult conversations and make decisions that aren't always popular with the perceived power players. Board members can have an outsize impact on an organization simply by how they conduct themselves and the tone they set for others.
2. Even If You Have the World's Best CEO…
There's simply no good reason to delay succession planning. In 2019, U.S. companies set a new record for CEO turnover. In this age of disruption and unpredictability, sudden and frequent changes at the top have become the new normal. No board wants to contemplate the untimely departure of a successful CEO, nonetheless, a robust succession plan is table stakes for good governance. A sitting CEO should set aside any discomfort of planning his or her eventual departure and embrace constructing a viable plan.
Emergency succession planning requires boards to maintain a reasonably current job description and list of potential candidates, including both internal and external prospects. For long-term planned succession, the board's role is to guide the advance work, which starts with identifying potential successors in and outside of the company, then assuring that professional development plans are in place for internal prospects to provide them greater exposure and help prepare for potential future roles. These actions will maximize the slate available to the board when succession is warranted.
3. Surviving the Time Warp
Perhaps the greatest pressure felt by many boards stems from the need to address short-term expectations while strategizing for long-term outcomes. Demands for near term results, such as stock price performance or margin improvement, often compete with focusing on long-term benefits or investing in multi-year growth. We've entered an environment where activists come in many forms with a range of demands and passive investors have found their voices, as well. Further, plenty of other constituents are vocal around their key topics, which run the gamut from immediate concerns to long-term-sustainability issues. Let's face it, it's a temporal jungle out there.
Pulled in many directions, boards are increasing their communications with constituents, proactively meeting with investors and employees, and becoming more explicit about their priorities and timeframes. "Mum's the word" is no longer an acceptable board-communication strategy and while no one is suggesting that over-sharing is a preferred alternative, finding the right balance is essential. The communications expectations around What, Who and When will only get more demanding.
4. Congratulations on Your Board's Engagement
Expectations for director engagement are on the rise and are spurring a rethinking of board composition. In short, stakeholders recognize that the board is shouldering more responsibility and want more assurance that directors have ample time to devote to their work. Asset managers like Blackrock and Vanguard rewrote their policies to explicitly withhold votes from directors they define as "over-boarded." Where once a director sitting on five or six public boards was viewed as acceptable, a new consensus seems to be forming around a limit of four public company boards for independent directors, and just one outside board for a sitting CEO.
Upending the case for placing a premium on extensive experience, studies show that over-boarding correlates with poorer corporate performance. Business disruption has brought less predictability and a greater need for board members who can devote the necessary time to understanding novel issues and providing specific and innovative guidance. Meanwhile, investors are monitoring governance matters more closely and demanding greater accountability. Nominating & Governance Committees will want to address these concerns and consider proactive board succession planning strategies to preempt investors doing that for them.
5. Doubling Down on Oversight
Failures of oversight have cost companies dearly in recent times, with Boeing and Wells Fargo offering notable examples. In some cases, shareholders are suing individual board members and asking the courts to hold directors personally liable for alleged lapses in duty.
Going forward, board members should expect shareholders, employees, regulators, the media, and even those with a mere passing interest in an organization to hold boards accountable for preventable missteps. While oversight has always been a critical duty, this is a moment to go the extra mile. Boards will benefit from stepping back and cataloging the areas they need to pay attention to, ensuring comprehensive access to the relevant information and, most importantly, ensuring they have sufficient expertise to appropriately oversee all critical aspects of the organization.
6. And About That Recession …
Ask 10 pundits and you'll get 11 opinions – a recession in 2020 is still a "definite maybe." Despite the stock market's strong finish to the year, business leaders continue to worry about the staying power of the economy. Middle East tensions, uncertain trade policies, impeachment in the U.S., an election year, the impact of Brexit and political unrest around the world are all contributing to a murky outlook.
With little visibility into the future, making strategic decisions about where to invest and what opportunities to pursue is difficult, requiring boards to do more homework and be smarter about their guidance. Every decision has to be looked at through the lens of different economic outcomes: from no recession to a modest impact to a full-on economic dive. It is incumbent on boards to carefully weigh the possible outcomes and help management make wise choices as they face opportunities and assess risks in a time of heightened economic uncertainty.
7. Risk: Got a Committee for That?
Many boards assign risk management to the Audit Committee or address the topic at the overall board level. However, as the number and severity of potential risks grows, more boards are formalizing oversight of risk management at the committee level, either by creating a standalone Risk Committee or a combined Audit & Risk Committee or similar. Some are recruiting new members with cybersecurity or other specific expertise.
A Risk Committee isn't a replacement for the full board's attentiveness and responsibility to assess and mitigate risks, nonetheless a focused group taking the lead on identifying the most critical risks and proposing solutions can help avoid or limit their impact. Anticipating potential risks, their impact and possible mitigation strategies, along with scenario planning, are invaluable prophylactic measures, and best done when they're not needed.
8. ESG and the Broader Board Mandate
Leaders are recognizing their increasing responsibility to address the environmental and social issues associated with their businesses, including bringing greater transparency to the impact their organizations have on people and the planet. Employees want their companies to "Do the Right Thing" and will be vocal when they perceive injustice. Customers vote with their feet when policies don't meet their expectations. Investors are demanding progress on everything from board diversity to accounting for climate risk and are presenting boards with more ESG-related proposals with each passing year. Even CEOs got in on the action when the Business Roundtable redefined the purpose of the corporation: Suggesting shareholder primacy is an outmoded ideal, the nearly 200 largest US companies pledged to work toward the wellbeing of multiple stakeholders, including customers, employees, and the planet.
Boards have tremendous influence as the companies they govern consider financial, environmental and social sustainability. This often starts with ensuring that data, such as carbon footprint and gender pay ratios, are measured and reported. Some large company boards, including Clorox and Royal Dutch Shell, have tied executive pay to sustainability goals; others, like Walmart and Dick's Sporting Goods, have supported their CEO's strategic imperatives to address social issues, such as curtailing gun sales in an age of frequent mass shootings. ESG is a broad and complex morass of issues. Cutting-edge boards are devoting time and resources to understanding the impact of their company's actions, ensuring their organizations are embracing the right policies, and offering the transparency that gives stakeholders confidence.
9. Who's Coming to Work These Days?
Workforce of the Future has been a prime topic on every consulting firm's agenda and is making its way quickly to the boardroom. Artificial intelligence, robots, drones and autonomous vehicles are disrupting business models both in the U.S. and abroad. Housing costs, virtual offices and contract employees are also reshaping the workforce. Some of this activity leads to cost reductions but not without creating other challenges: government regulation, employee oversight, cybersecurity and issues like loyalty and culture must be managed in a whole new way. Attitudes are also changing: Factories now hire more college graduates for technology-centric jobs than blue collar workers. More people work remotely, and fewer are willing to relocate for jobs.
Getting a handle on how workforce changes will affect business is paramount. More boards are adding forward-thinking CHRO talent and taking a hard look at future workforce needs. Access to talent and retention have been on leadership's minds for over a decade. Added to those issues are the challenges of thinking about current employees whose skills may not be a match for the future, the policies and provisions needed to make the organization an attractive place to work, and how to engender the kind of loyalty that inspires employees to go the extra mile.
10. Gazing at Someone Else's Crystal Ball
Breakthrough thinking about disruption, innovation and other get-ahead-of-the-crowd strategies is, well, old hat. Executives are expected to have a sixth sense for foretelling industry changes and to be seers of how their customers, suppliers and competitors will behave. Nonetheless, it's hard to create vision in a silo.
So, it's no surprise that we're seeing increased interest in looking beyond one's specific industry to embrace a cross-sector perspective. Leaders are increasingly asking "How do companies in related, even if non-competitive, spaces address innovation and disruption?" and "What should we know about what's going on in adjacent spaces that will inform us about our own business?" This new interest in what we can we learn from each other is becoming the clarion call for boards and reshaping the composition of many, as companies seek expertise in areas that initially seem only tangentially related to the business at hand.
--
Thank you to the dozens of board members who regularly share with Boardspan the challenges you face and the changes you're making to stay in sync with today's fast-moving world. Your candor and commitment to success inspire our thinking about 2020 governance trends and consistently help elevate the quality of the governance resources we provide.
Abby Adlerman is founder and CEO of Boardspan. Kaitlin Quistgaard is Vice President, Content and Education, at Boardspan.