Find out how the library is organized
THE BOARDSPAN LIBRARY
The Boardspan staff reviews and selects the most informative articles from business news sources, including: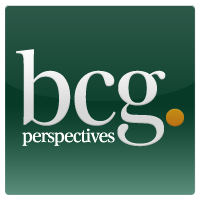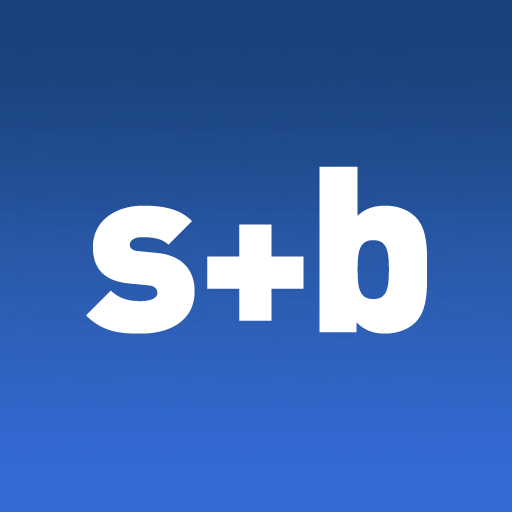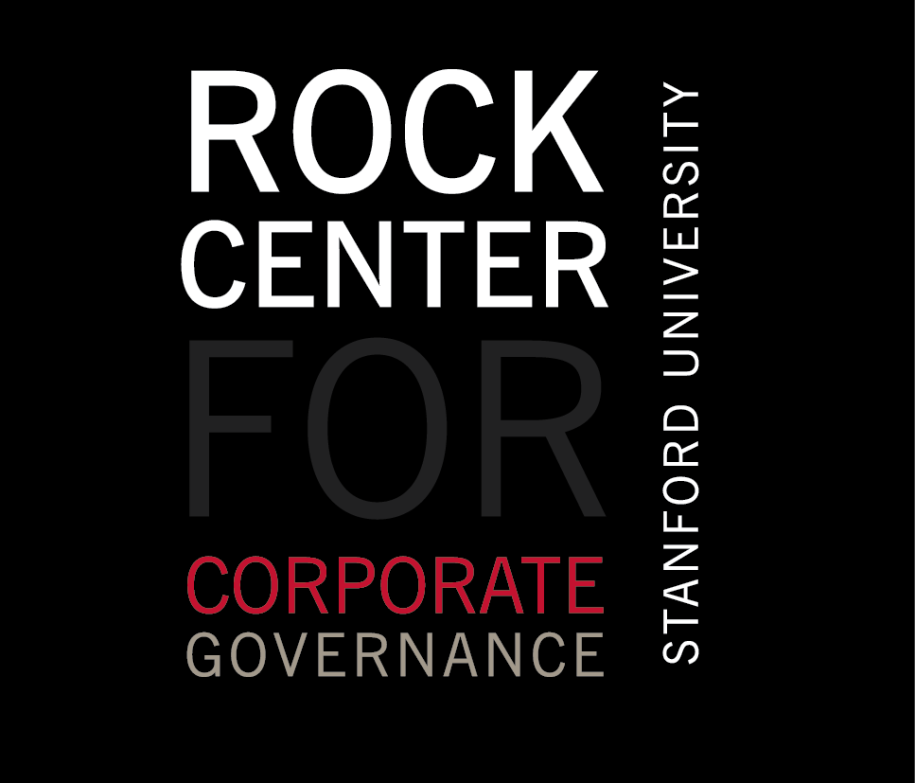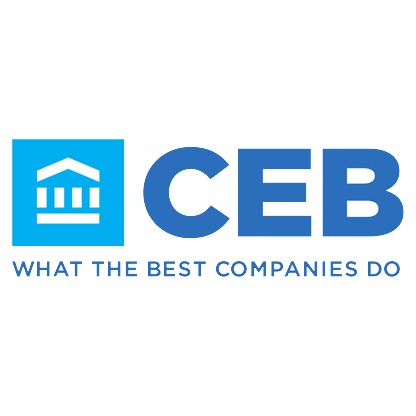 We categorize articles to make them easier for you to find.
Who should sit on your board and what they should bring to the table.
×
Provocative pieces for forward thinking boards and executives.
×
How the best boards are managed and how they contribute to others.
×
How culture affects the board room and the entire organization.
×
Boardspan's perspectives on what's happening around the table.
×
Creating, growing, and being part of a highly functional team.
×
Policies and processes to help board members fulfill core requirements.
×
How leaders at the board and executive level influence others.
×
What board members need to know about reducing risk.
×
Critical information about evaluating and compensating the executive team.
×
Addressing the board's role around cyber security challenges.
×
Boardspan's rotating recommendations for timely and relevant reading.
×
The Professional Director Phenomenon

The concept of a "professional" director— one whose exclusive profession is serving on boards—has gone in and out of favor over the years. However, with growing board time and skill demands. the idea of a retired executive who makes a profession has gained renewed respect. Who are these professional directors, and what talents are needed to excel as one?
After a substantial career, CEOs, other senior managers and investors may begin to dream about a different career, one without pressures of extensive travel, quarterly deadlines and conflicts among direct reports. One option that retirees often aspire to is to become a "multi-board director." Serving simultaneously on several for-profit. public and/or private boards is seen as an interesting, prestigious, fun, lucrative, and less-demanding alternative to full-time work.
In the U.S., "Professional Director" is the name media have given to the position. However, while many aspiring board directors seek to "go plural" with multiple board seats as independent director, recruiters and the existing board members can be suspicious.
Board schedules are demanding and inflexible. Prospective directors need to recognize that multiple board positions mean a heavy workload.
Historically and to this day, most companies prefer to have sitting CEOs on their board, feeling that their business and governance experiences are most relevant and current. However, the role of the CEO has become increasingly complex and demanding since Sarbanes-Oxley was enacted in 2002. Some employment contracts now forbid outside board activity, or limit it to one or two boards, including nonprofit board service. As a result, fewer sitting CEOs are available to serve on multiple outside boards. Filling that gap are the many younger CEOs and other C-suite managers who have taken early retirement, or paused their careers to accept multiple board positions.
Our research on this topic included literature review, author experiences as a corporate director, and interviews. Although our interviews were limited to public board directors, we believe our findings also apply to professional directors sewing on private boards. Overall, our interviews show:
Increasingly demanding board roles and greater scrutiny on the boards themselves drive a need for specific candidates. They require strengths such as industry or functional expertise, financial familiarly, or diversity of experience. For example, to help assist management in running the business, Thomas J. Friel, retired chairman and CEO of Hedrick & Struggles and now a professional director, seeks board members who know the business, are independent thinkers and strong enough to ask tough and smart questions.
Sitting CEOs now have more limits than ever on outside board service. Yet the closer that a candidate is to being a sitting CEO, the more attractive they are to boards looking for new directors.
Board schedules are demanding and inflexible. Juggling multiple seats might be challenging, especially when a board has one or more major issues like succession, scandal or merger to address, all of which are happening with greater frequency.
Consensus is that all directors should be paid the same. However, those who have "gone plural" may have fewer time constraints than sitting C-suite executives. As a result, they might be able to assume more demanding board roles, such as chairing an audit committee. Such a time-intensive role might justify increased compensation.
Prospective directors need to recognize that multiple board positions mean a heavy workload. Time commitment for a public or private board member averages around 240 hours a year. Every board has certain situations that may arise, such as acquisitions, succession issues or public relations problems. Directors serving on multiple boards must allow flexibility in their schedules to spend additional time should these occasions arise.
It is difficult to quantify the current number of professional directors serving on publicly listed boards. Some studies include directors on publicly listed, private and nonprofit boards. Others include sitting CEOs who serve on two outside boards. Even among the recruiter group in our study, there was a substantial difference of opinion as to whether there is a growing or receding demand for professional directors.
Aspiring professional directors are using two routes to develop multi-board practices. They either seek board positions through personal contacts, or via executive placement firms engaged by the hiring companies.
In either situation, the experienced CEO will have an advantage. While most business boards' first choice remains a sitting executive, a newly retired CEO is also a natural fit. Given that these backgrounds are in short supply, listed board positions are also being filled by other C-suite executives with specific domain skills needed by a particular board.
Every board needs a thoroughly vetted matrix of the necessary skills (marketing, finance, etc.) and behavioral abilities (strategy views, critical thinking, etc.). Many boards are seeking deeper expertise on emerging skills like security, Al or global strategy. So board candidates should know why they are seeking seats, and what types of contributions they can make to the company. Recruiters and search committees alike expect prospective board members to be as discerning.
Organizational discipline can become lax, making it difficult to remove a board member. An emerging best practice is to inform board candidates that their expected tenure on the board is limited, to set an expectation of turnover. Board seats should not be seen as entitlements but rather as terms.
While deep technical skills are appreciated, directors also need to have business/people capabilities, be conversant with corporate financial reports, and able to tell a good story. Abby Adlerman, chief executive at Boardspan Inc., said boards "need people who can give it the right amount of time, the appropriate level of independence and true objectivity... You need people who really know how to be in a boardroom."
A strong board member also needs to have time and willingness to do necessary board homework, to allow a CEO to grow in the job, and to refrain from robust criticism of the CEO at board meetings, perhaps finding more private ways to coach leadership.
Recruiters and search committees alike look for skills, experiences and personal fit. Fit between the board and the candidate is critical. It can encompass many facets—culture, industry, expected relationship to the CEO, prior board experiences, understanding of relevant trends, personality, etc.
In addition, the prospect needs to be excited about the opportunity and convey a productive interest in acquiring a board seat. On one hand, a director needs the right abilities and personality. On the other hand, the board candidate also needs to understand how she/he can fully contribute and fit with the existing board members.
Respondents felt that four is the maximum number of board seats. "If they are on four boards, we don't recommend them."
Our survey respondents cited a number of concerns:
Number of current boards. All respondents felt that four is the maximum number. One international recruiter commented, "If they are on four boards, we don't recommend them. If they are on three, and they have exceptional backgrounds, we will recommend them with a caveat."
Commitment to the company. Some research finds a concern that plural directors may "shirk" their responsibilities to their smaller boards to be more active on larger boards that get more press coverage.
Time. Some board cultures expect plural directors to devote more time than others. This appears to be an unusual cultural insight that prospects need to cover when negotiating a board position.
Staying current. Because many professional directors are no longer in operating roles, some are seen as lacking current understanding of best practices. This may be a challenge for some who become operationally outdated. Sitting CEOs with long-time experience that have not kept up with professional requirements are also a recruitment concern.
Board experience. This is highly valued by recruiters for publicly-listed firms, and to a lesser extent, by private firms. Everyone wants someone who is not on too many boards and not too removed from operating experience. A board candidate may feel like it is nearly impossible to find a perfect fit, especially if they start by setting their sights on a public board.
Boards of smaller private companies can serve as proving grounds for larger opportunities. A candidate may even find it helpful to invest in some private venture-backed companies in order to be named to their boards, should this be available to them.
Impact of professional directors. Empirical evidence of the impacts of professional directors on policy boards is sparse. Only one study claims to have assessed the impact of professional and other independent directors on public boards. The research concluded, Busy boards (those with professional directors) exhibit lower market-to-book ratios and reduced profitability."
There is an expectation of robust participation director when a crisis arises, even if it interferes with personal plans.
The survey respondents provided several interesting insights into how they manage multiple board practices:
Companies expect directors to be available for all meetings. Board candidates need to be prepared to discuss their availability in an open manner. This is especially important with big companies where governance transparency and participation are evaluated by independent advisory firms such as Institutional Stockholder Services (ISS).
Directors participate more actively on boards than ever before. Sarbanes-Oxley legislation and the ratings of firms such as ISS generate more interest and press coverage of corporate governance functions. There is an expectation of robust participation when a crisis arises, even if it interferes with personal plans.
Directors generally work directly with their boards to manage their schedules and, in general, do not need dedicated administrative help to handle their board duties. The companies handle logistics, and the main board responsibilities, such as reading materials and preparing for meeting discussions, cannot be outsourced.
Recruiters and directors alike stressed the importance of staying current in domain areas—marketing, finance, human resources, etc. In addition, board candidates are expected to have some expertise in corporate governance, perhaps acquired from start-up investments and/or experiences and interacting with boards in their previous C-suite positions. If not, participating in one of the many "directors colleges" offered by major business schools and independent organizations is recommended. Staying engaged with networks Of peers is also important.
Following are suggestions to help aspiring professional directors be more successful and effective in their board work.
Cultivate status as a thought leader. Create and distribute content that is relevant to your profession and skills. This involves "having a presence." For example, you can post on Linkedln and build a following. You can write articles for respected journals or the business press. You can speak at conferences or business schools, and tweet. We would argue that frequency is less important than quality, and also that a combination of evergreen and news-specific content is ideal. Also participate in local/national panel discussions. Where possible, offer to develop and lead panel discussions in any venue—on line, social media radio or TV.
Have an active network. A director's contacts and relationships are among their most valuable assets. Keep in regular personal touch with executives responsible for operations in the director's domain area. If these are visionary people, they can be sources to assess the pace of changes.
Continue association memberships. These organizations provide a continual flow of information about changes in your field. Where possible and convenient, attend seminars and conferences, especially those related to strategy.
Participate actively in university networks. Where possible. maintain university network contacts with researchers on the edges of technology, policy, and human behavior. While some of their efforts may seem esoteric (accounting theory, for example), they may have early insights related to changes in corporate governance or management behavior. If possible, occasionally teach an advanced university course in your field to sharpen presentation abilities and demonstrate domain abilities.
Strategy should be the focus of all board decision making. Lead directors have assumed the responsibility for keeping board discussions out of the operational "weeds."
There are also basic knowledge areas that any board director needs, regardless of industry or function. Directors and aspiring directors need to stay current on trends and changes in these areas, as well as attentive to topics within their own companies. Below are several areas where competence is required:
Strategy. This should be the focus of all decision making. In recent years, lead directors have assumed the responsibility for keeping board discussions out of the operational "weeds." Yet surveys of directors frequently note that their boards need to spend more time on strategy topics.
Business risk. Grant Thornton, LLP suggests that boards should actively encourage more predictive risk management through scenario planning and the use of advanced analytics.
Compensation. Important issues include CEO pay when the company fails to meet objectives. Ratio of employee to CEO compensation—what is a reasonable ratio?
Stockholder engagement. Activist stockholders have forced boards to more closely review their relations with investors, especially those with large holdings who want board positions or press for changes in corporate strategy.
Regulatory uncertainty. Corporate regulation at the federal, state and local levels require boards to be ready to make changes from opportunities (such as tax reductions) or increased regulations.
Workforce disruptions. Deloitte suggests that boards ensure their companies are cultivating a digital mindset, and changing how people view work and business.
Cybersecurity. Cyber risks have increased and no doubt will continue to escalate in size, diversity and intensity. Boards need to assure that new defenses are in place, sufficient cyber insurance is available and crisis management plans include a cyber component.
Board composition. Boards need to assure stakeholders that they have diverse composition.
Company social responsibility (CSR). This is another area governed by how a board views its responsibility to various stakeholder groups.
Culture risks. Volkswagen and Wells Fargo boards failed to assess the cultures they were overseeing. It is important that 21st century boards have processes that allow board members to meet with employees beyond senior managers.
Many executives aspire to "go plural" as a professional director after leaving fulltime roles, and it is easy to see why. Despite the time commitments and other challenges of serving simultaneously on multiple boards, such a lifestyle can be, a great way for successful people to live a good life and stay involved.
--Eugene Fram is professor emeritus of the Saunders College Of Business. Rochester Institute of Technology. [frameugene@gmail.com] Robbie Kellman Baxter is president of Peninsula Strategies. [www.peninsulastrategies.com]​.This article republished with permission from The Corporate Board.