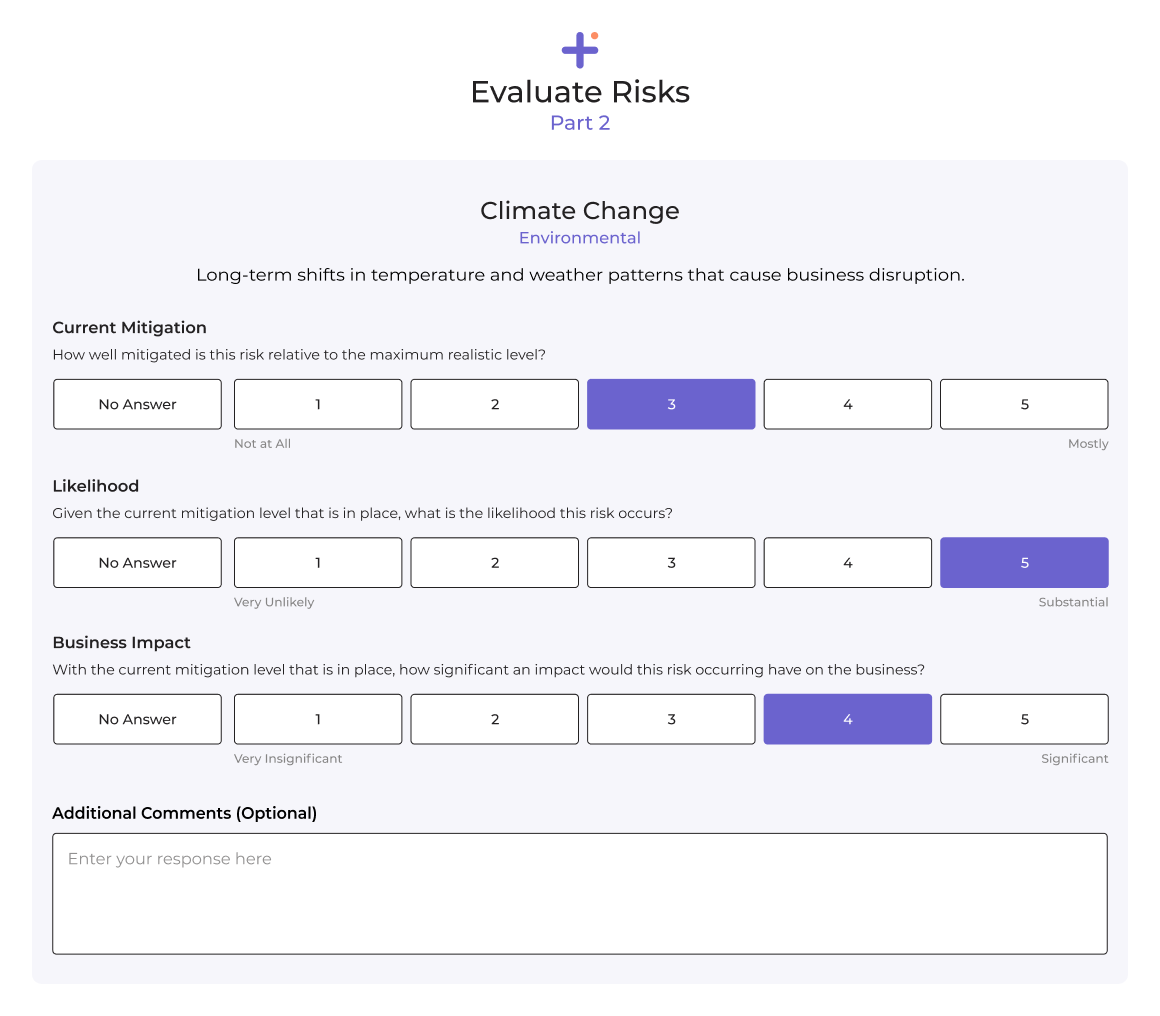 Risk Oversight is Challenging
The risk landscape continues to expand, as scrutiny increases, especially around environmental, social, and governance risks
Many board members find themselves inundated with detailed ERM data while others lack needed information. Meanwhile, stakeholder expectations are on the rise.

To meet the moment, boards need a "big picture" view of the risk environment. Boardspan's Board Risk Evaluation collects structured insights from board members and key executives on relevant risks, business impacts and mitigation opportunities to develop a holistic view of the risk landscape.

Our data-rich framework will help your board and committees head-off crises, contribute more effectively to strategy, and rest assured you're providing proper oversight.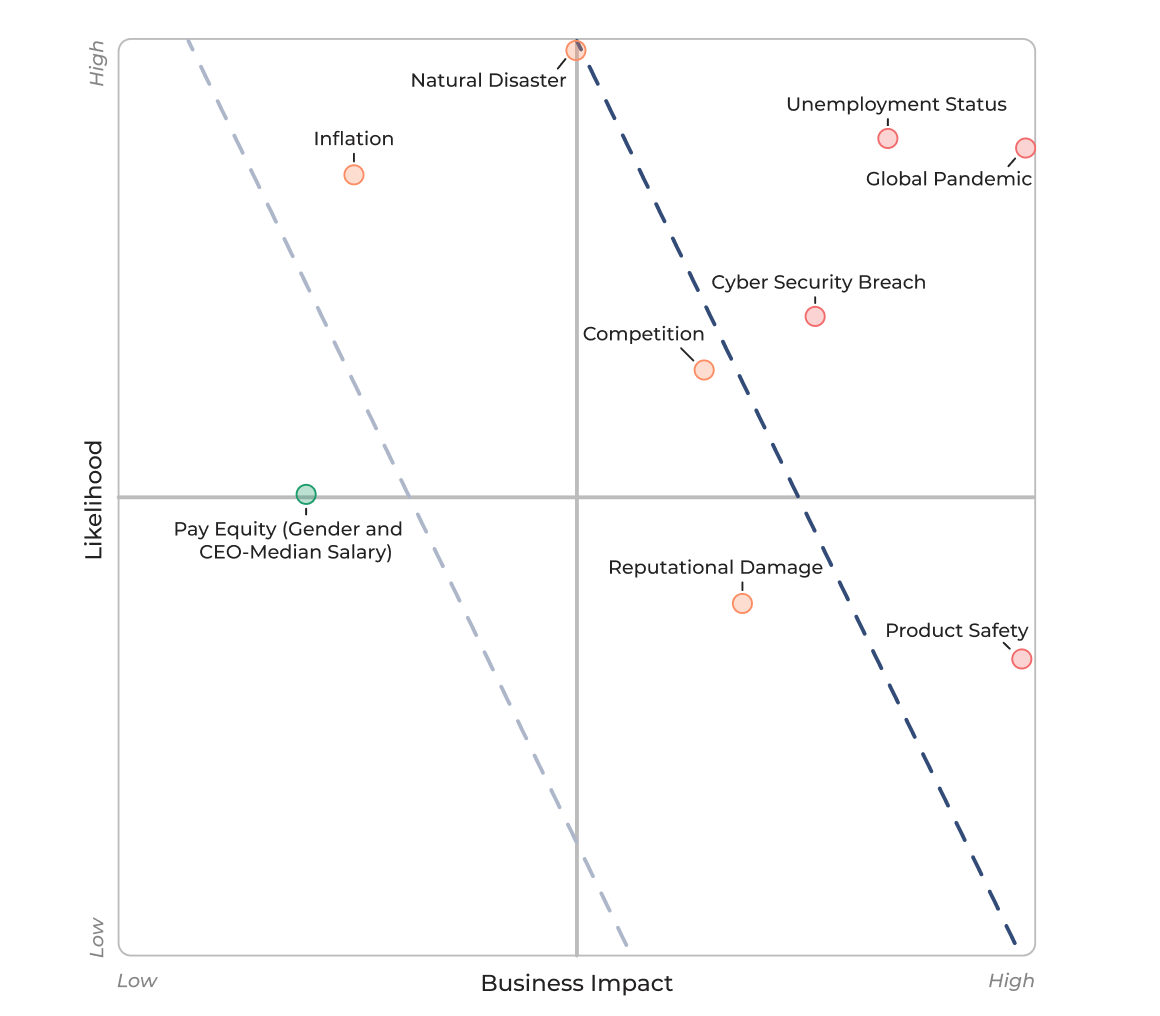 Board-level Risk Analysis
Build consensus on the risks that matter most
Defines top risk areas and allows evaluation by the key constituents on the board and in the organization
Highlights areas of greatest exposure for simple prioritization
Provides insight into areas of greatest mitigation opportunity
Lays the groundwork for strategy discussions and decisions around risk priority and response
Request Meeting