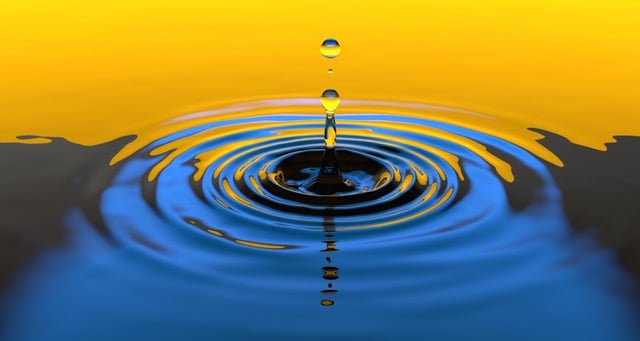 A 2023 Resolution: No More Meltdowns
Let's go ahead and call it: 2022 was the Year of the Meltdown. It was 12 months that saw the implosion of FTX, with governance so lacking the $32 billion company didn't even have a board; the intertwined devaluation of Twitter and Tesla; Disney's expensive succession planning fail that saw former CEO Bob Iger return to replace his hand-picked successor, Bob Chapek; and another costly regulatory fine for Wells Fargo, this time for loan fraud. Add to that hundreds of thousands of layoffs and dozens of CEO exits as companies in all sectors struggled to find a profitable, sustainable path through dynamic shifts in macro and microeconomics. By the time the year wrapped up with Southwest's weeklong operational fiasco that stranded thousands of travelers for the holidays (partly attributed to insufficient technology investment and risk management), we were crying out: Governance to the rescue! Please!

After last year's wild ride, we humbly propose a board-worthy intention for 2023: Fewer meltdowns! We think it's possible, and that board members can play a huge role in helping companies do better by setting a high bar for robust governance and accountability. With help from you and your fellow board members, we want to make 2023 the year that no one asks, "Where was the board?"
Meltdown-free in 2023: 6 areas of focus
We know it, and you know it: Being on a board is hard and getting harder. Board members must balance a burgeoning load of constituent demands: shareholders with multiple agendas, customers with varying needs, employees with evolving priorities, shareholders with strong opinions, and regulators with different masters. The list goes on…and on. One way that boards can meet these challenges proactively is by making an equally important list:
What are your priorities?
Where do you need to improve?
What risks do you face?
What does a year of Great Governance entail?
To help you get started, we're sharing our blueprint for boards to strengthen governance in 2023. With a thoughtful approach and some advance planning, boards can ride even a roller coaster of a year with grace and good outcomes.
1. Get it All on the Calendar
Our first piece of advice: Be conscientious about planning your whole year of governance activities. The best way to ensure you don't get bogged down in The Urgent (required tasks with deadlines) and lose sight of The Important (significant initiatives that give the board opportunities to add its highest value) is to map out everything you aim to accomplish and assign it a date. Start with baseline oversight responsibilities and requirements and include everything that must get done each quarter. Then think a little bigger:


When, how, and how often the board should talk about issues like Risk?
As for Strategy, do you want to have a strategic offsite this year or add strategy discussions to every meeting?
Consider the best timing to give your CEO a review.
If you will need a new board member, how early should you start the process and what steps will you take to ensure ideal board composition?
By planning the whole year, you not only have an opportunity to prioritize what's most important but also to pace yourselves. No one enjoys a mad scramble in the fourth quarter to finish business that could have benefited from a more thoughtful approach earlier in the year.
2. Onboard Effectively for the Win
It's exciting to see the composition of boards changing significantly even as boards are back to enjoying more in-person meetings. But we know that the combination of newly appointed board members (including many first-timers), a couple of rough pandemic years when most expectations and information were communicated virtually, and the piling-on of new responsibilities have made formalized director onboarding and governance training more important than ever. Now's the time to take stock of your onboarding and ongoing education programs:
Do they provide an appropriate level of information and guidance to ensure that everyone understands their role and how to fulfill their responsibilities? Are new board members up to speed and able to contribute quickly?
If you offer a standard onboarding program, when was it last updated?
Also consider continuing education: Do board members know how to adequately evaluate risk, prepare for crisis, support succession planning initiatives and/or other expected activities?
We typically find that when a board isn't performing well in an area, its due to an inadequate understanding of expectations, requirements, or skills. Get ahead of the curve by investing in governance education in 2023.


3. Plan for Investor Activism
Activist investors may not be on your radar right now. And hopefully that will remain the case. Nonetheless, a down market opens the door to more investor activism and companies whose executive leadership, board composition, and strategic vision are anything less than ideal are most vulnerable. Even those doing everything right can attract activist scrutiny. In addition, the universal proxy rule could give activists more power in affecting board makeup, increasing the possibility that they could do more than just make noise. Two bits of guidance regarding activists:
The best protection against shareholder activism is to stay one step ahead. Know what events or outcomes are likely to draw activist attention. Proactively reach out to your largest shareholders to keep them informed of activities, business shifts, long-term thinking (all within acceptable information sharing standards, of course). Know your key investors' priorities and their sentiment. And do all of this with close coordination between the board and the management team. This is a clear reflection of good governance and great stewardship Having your governance house in order when it comes to shareholder communications helps bolster your board and your position if activists start agitating.
If you do find activists at your door, they are often asking for a seat (or two or three) on your board. Compromise around mutually acceptable nominees is a fairly common outcome when activists have a strong position. Thus, going into those negotiations with fresh, credible ideas and a clear vision around the expertise that adds the most value can strengthen a board's position. Having a thoughtful slate of credible candidate ideas goes a long way to finding a solution.
4. Commit to a Healthy Culture
We applaud the many boards taking a more proactive stance on culture, helping their organizations "Be the Change" they want to see in the world and a place where people want to work and thrive. While management takes the lead on culture, the board can play an important role in providing guidance and oversight of many initiatives.
Whatever goals or plans you and your CEO have for company culture, measure impact through reports and metrics, check-ins, management insights, walk-arounds (with the CEO's blessing) and other opportunities to develop a well-rounded perspective.
If you catch wind of something questionable or seemingly toxic, address it promptly. Don't risk letting a bad culture fester: demand accountability.
And don't neglect the culture of the board itself: Setting the tone at the top and leading by example are critical elements of success. One of the best ways to check your culture as a board is through your annual performance evaluation; whether you're doing a digital assessment or board member interviews, this is the perfect opportunity to ensure that you've created a comfortable culture for healthy debate and disagreement; that every voice is heard; and that trust is high among board members and between the board and management.
5. Embrace and Anticipate Change
With an uptick of CEO transitions in 2022 after a few years of CEOs staying put during COVID, there's no doubt that in 2023 succession planning should be a priority. You may be thrilled with your CEO's performance and your CEO may have no plans to leave. Nonetheless, the unexpected happens, usually when you least expect it! Thus, one of the board's key responsibilities is to maintain a succession plan.
Planned Succession: Even if a known exit seems like a long way out, begin planning early for succession. What attributes will the next CEO need? Who is currently being developed for the role, and how? What will keep potential internal successors engaged so they don't jump ship before a distant opportunity arises? Who is being developed for other executive leadership roles, and how? Even as you identify internal talent, make a list of potential external candidates to keep an eye on and update it every six months.
Unexpected Exit: Be prepared for all eventualities. What is your "middle of the night" solution if the need arises? What's your communication phone tree for the board and other key individuals who are need-to-know? Are there internal prospects who could immediately step into the CEO role on a temporary basis? What kind of support would they need to be successful and hold down the fort while a succession process unfolds? Is there any development that would be appropriate now? If a different list of external prospects makes sense, build it.
Succession planning is best undertaken with the thoughtful participation of the sitting CEO, who should value being involved and see it as legacy-building stuff. To get started, acknowledge the natural discomfort of planning for one's own departure, which would happen hopefully under the best of circumstances, and remind the CEO that the board is obligated to plan for succession: It's not personal; and it's not optional. Handled well, this can be a positive, trust-building experience with a great outcome.
6. Tackle ESG by the Letter
While you may have put an ESG committee in place or assigned the broad issue to an existing committee, consider separating out the three components to make them manageable and to set achievable goals with shared accountability as they relate to Environmental vs Social vs Governance deliverables. While much of the day-to-day tackling of ESG belongs to management, it is entirely appropriate for the board to align around goals and have periodic check-ins with management as part of their oversight responsibility and to contribute their independent perspectives and wisdom.

E: For Environmental matters, which tend to be operational, work with your leadership team to determine which (among the issues included on widely available lists):
Are most relevant to your industry and your specific business
Align around your values and goals
And present the greatest risk to your ongoing operations.
This could lead you to create a short list of the "E" issues management will take on, how and when they'll give status reports to the board, and how management and the board can work together to set Environmental goals.
S: On Social issues – those that tend to be about human rights, equity and inclusion – we suggest you start close to home. Work with your CHRO and/or COO to:
Identify which social issues have the greatest impact on your team. (For example, how do they affect compensation? Career growth opportunities? Support systems?)
Hear where the organization wants to position itself relative to other players
Understand the high-level social goals and how they will be measured
Determine whether and how these social topics should be extended to external constituents.
G: When it comes to Governance matters, many people wonder why this is positioned as a new board responsibility given that "the G" has been around for a while (as in Nom & Gov Committees.) The answer lies in the increased visibility that Governance is now receiving vs. the old days when the perception of the NGC was to do board refreshment and little else. The broader remit includes:

Assessments (both of the full board and individual directors)
Enforced policies and practices around best behavior (think: conflicts, confidentiality, securities sales/purchases, etc.)
Proactive succession planning for both the leadership team and the board itself.
Great governance means ensuring that all the board's responsibilities are being fulfilled, even if not directly handled by the Nom & Gov Committee.

Is Risk being addressed by another committee?
Does the CEO receive a comprehensive objective 360 review every year?
Is ESG itself being handled in an appropriate manner?
Are all of the board's responsibilities undertaken with a healthy culture, full alignment and mutual respect with management?
And while the Nom & Gov committee doesn't directly handle duties that belong with Audit, Comp, and other committees, oversight to ensure that those other committees are completing their duties is well within the remit of Nom & Gov. And because, as we said, the list of board duties and things to oversee is getting longer, there's a lot on the plate of a Governance-minded board member.


Seize the year
We offer these six considerations to help ensure your organization isn't prone to the kinds of cultural, financial, operational, and legal meltdowns we saw in 2022. With the right planning, education, alignment, and communication in place, boards can be present, focused, and poised for excellence in 2023. And speaking of excellence this year, don't leave it up to chance. The best governance processes and outcomes happen because they are planned. Yes, there really is a way to set a strategy for excellent governance and write your own 2023 roadmap. Schedule time with one of our Client Advisors to learn more.