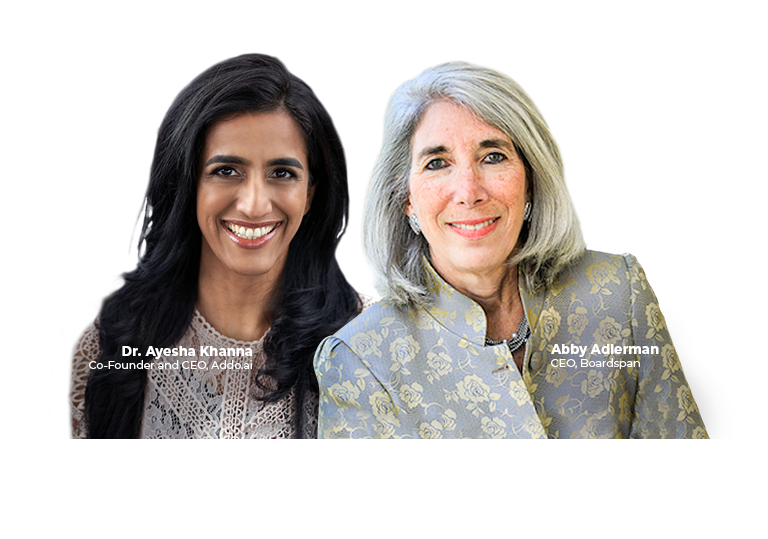 What Every Board Member Needs to Know
We were fortunate to have Ayesha Khanna, one of the world's leading experts on AI and business (and also a board member) speak with Boardspan CEO about the impact of AI on companies and boards, and what boards need to know about AI to be prepared. Watch the webinar to hear about:
The AI Productivity Playbook

The optimal mix of AI knowledge and expertise on a board

The framework for AI risk oversight

Trusted sources for valuable information about AI
Other Content You May Enjoy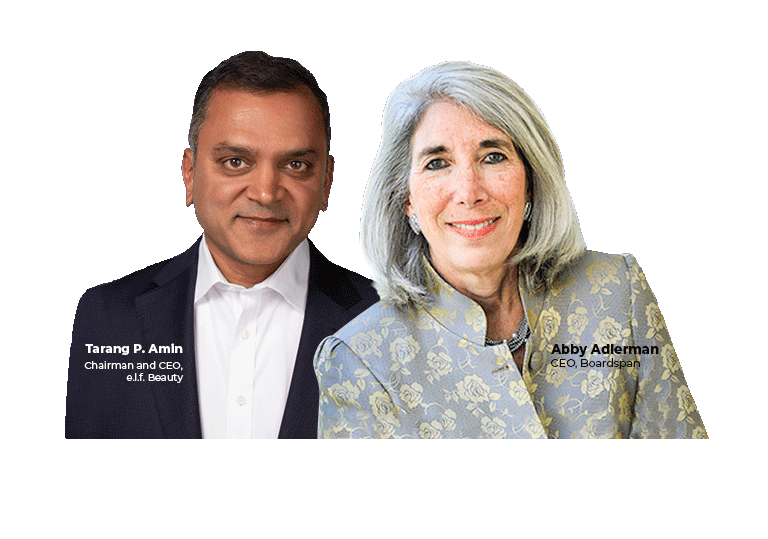 The Board and CEO: How a Strong Partnership Leads to Success
Tarang P. Amin, Chairman and CEO of e.l.f. Beauty, talks about how building a strong Board/CEO relationship became one of his company's strongest assets.

The 2023 Board Performance Assessment Benchmark Report
Our seminal report of the year on board performance. See what this year's board trends are, and some of the insights we learned from our Board Performance Assessment benchmarks.