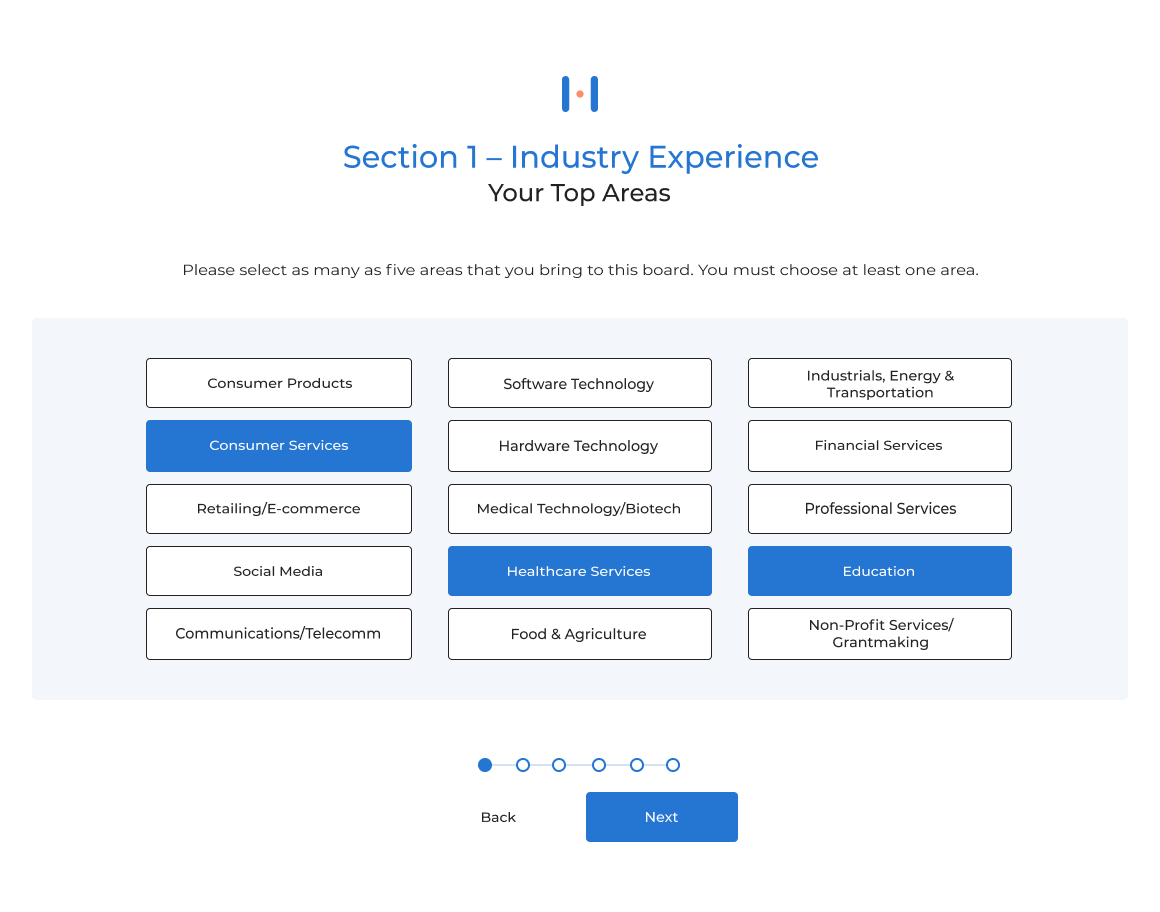 Board Composition, Strategically Planned
The strongest boards are those that identify the governance needs of the organization and ensure they have the expertise to address them
Having the right talent is essential for the board to do its best work. It all starts with taking an objective look at the collective strengths of the board and the types of functional expertise, industry experience, and professional competencies most needed in the near future. By pinpointing the gaps between the two, the board identifies areas where board education and/or new talent will have the most impact.

It's not unusual for the Board Gap Analysis to uncover needs that weren't top of mind, but that all agree are critical to the board's ongoing success.

Before adding a new board member, ensure that your board knows which attributes will add the most value.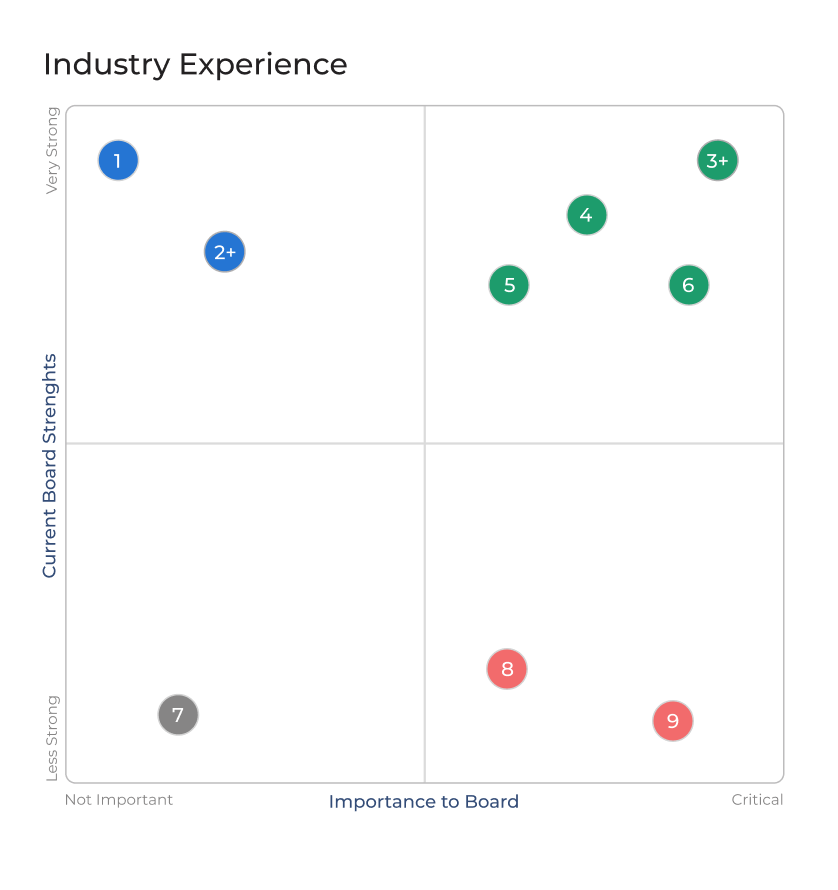 Actionable Results & Insights
The data you need to future-proof your board
Assesses industry experience, functional expertise, board competencies, and diversity
Solicits individual board member input on the board's collective strengths and future needs
Aggregates data into an objective report that provides a holistic view of strengths, upcoming requirements and gaps
Includes a Board Diversity Matrix to evaluate board composition through the lens of Nasdaq reporting requirements
Request Meeting